General Info
Almaty is the cultural heartbeat and the soul of Kazakhstan, which is located in the southeastern part of the country. Please, read the following passage and visit the website for detailed information regarding the life and attractions in Almaty.
https://www.lonelyplanet.com/kazakhstan/almaty#in-detail
Money and Costs
The official currency in Kazakhstan is Kazakhstani Tenge (T). Credit and debit cards are acceptable in major places, however many places accept only cash, so we recommend withdrawing some money before starting your trip. There are plenty of Exchange kiosks all over the city, as well as ATMs starting from the Almaty International Airport to shopping malls an even some super markets.
Food
You won't find a better range of good restaurants anywhere else in Central Asia. A large range of international cuisines are present and there is variety in budget also. The majority of midrange and top-end restaurants offer inexpensive business-lunch deals on weekdays.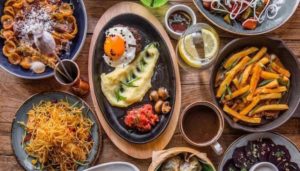 Power plugs
In Kazakhstan the standard voltage is 220 V and the standard frequency is 50 Hz, and in case if the standard voltage in your country differs from the mentioned one, you may need to bring an adapter for your appliance. In addition, the power plugs and sockets used in Kazakhstan are of type C and F. Check out the following pictures.
Type C: also known as the standard "Euro" plug. This socket also works with plug Eand plug F.
Type F: also known as "Schuko". This socket also works with plug C and plug E.