SEGALOVICH AWARD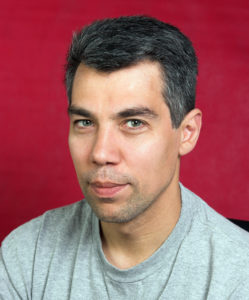 (1964 – 2013)
PRIZE IN MEMORY OF ILYA SEGALOVICH 
Ilya Segalovich was one of the founders and the director of  Yandex Company Technologies Department (since 2000).
Ilya Segalovich had started to work on search engines technologies in 1990 in Arkadiya Company where he led a team which worked on software programming. In the period of 1993-2000 he was a head of search engine department in CompTek International. In 2000, Ilya Segalovich left the CompTek International and became the technologies and development director at Yandex Company. Besides Ilya rendered his great assistance in establishing National Corps of Russian Language (Ruscorpora) and Russian Seminar in Assessment of Information Search Methods. Furthermore, Ilya is one of the founders of "Maria's Children" Rehabilitation and Arts Center.
In 1981 he graduated from National School of Physics and Math in Almaty and in 1986 he graduated from Russian Geological Exploration State University with distinction.