KAPPAROV AWARD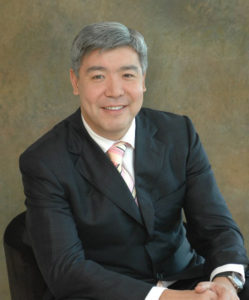 (1970-2015)
PRIZE IN MEMORY OF NURLAN KAPPAROV FOR THE HIGHEST SCORE IN MATHEMATICS
Nurlan Kapparov was a prominent Kazakhstan statesman, a bright entrepreneur and a philanthropist.
In 1990 Nurlan Kapparov founded Accept Corporation, one of the most successful private companies in Kazakhstan. Between 1997 and 1999 Nurlan Kapparov worked as President and CEO of Kazakh national companies KazTransOil and KazakhOil (currently KazMunaiGas). In 1999 Nurlan Kapparov was appointed Deputy Minister at the Ministry of Energy and Mineral Resources of the Republic of Kazakhstan where he was responsible for monitoring the oil and gas sector.
Having served his country for four years, in 2001 Nurlan Kapparov was accepted at the John F. Kennedy School of Government at Harvard to study for a Master's in Public Administration. On his return to Kazakhstan, in 2003 Nurlan Kapparov and his close friends founded Lancaster Group, a Kazakhstan-based holding company operating across different sectors such as oil and gas services, mining, pharmacy, infrastructure, financial services and real estate.
Following the success of Lancaster Group, Nurlan Kapparov was invited again for a Government position. In 2012 he took the post of Minister of Environmental Protection and Water Resources. Nurlan used his considerable political and diplomatic skills to make Kazakhstan a leader in environmental policy. Later, in 2014 Nurlan was appointed CEO of KazAtomProm, the national nuclear holding company.
Nurlan Kapparov was a leader who inspired his peers, partners and friends. He was also known for his commitment to charity and philanthropy. Nurlan Kapparov paid particular attention to the youth and their education. As a graduate of the National School of Physics and Math (Fizmat), he co-founded the Fizmat Alumni Fund in 1999 and was its long-time contributor. He believed that the talented children of his country should receive quality education, and the support of such children and the school would be the best investment for Kazakhstan. The Fund helped finance the participation of students in Olympiads, provide money rewards for the winners, as well as financial support for the distinguished teachers.
In 2003 upon his return from Harvard, Nurlan Kapparov founded the Harvard Club of Central Asia (HCCA), aimed at bringing together Harvard graduates from the region. With his assistance the HCCA started scholarships for local students to attend the institution and provided guidance on admissions. In honor of Nurlan Kapparov and his legacy at Harvard, his friends and family established The Nurlan Kapparov Fellowship at the John F. Kennedy School of Government. For a generation of talented young people, Nurlan became the bridge that made the previously unthinkable prospect of getting into this world-ranking university a reality.